5 April, page 4, Zululand Observer
I had no idea that fateful day in January 2017 who we were picking up from a shopping mall south of Pongola. The email sent to Saving the Wild had revealed that this person was a relative of Z.W. Ngwenya, notorious for representing rhino poachers in Zululand, and that they had information about the corruption in the KwaZulu Natal courts. The most high profile of all of Ngwenya's cases had been Dumisani Gwala, the alleged rhino poaching kingpin of Zululand who's trial will finally begin on 24 April. The state prosecutor on the case instructed that I take JP Roux with me to meet this new potential source, as JP was a Hawks Police IO assigned to the Gwala case at that time.
JP instructed the young man to lift his shirt, he checked him for weapons, and then we drove him back to the Hawks headquarters in Durban. He took a seat in JP's office, I pressed record on the camera, and then JP told me to keep quiet and not interfere. And so it begins…
"Over a two-year period I was the assistant to my uncle Ngwenya. He instructed me to pay off many magistrates and prosecutors in Zululand with cash bribes so that they would take it easy on his clients."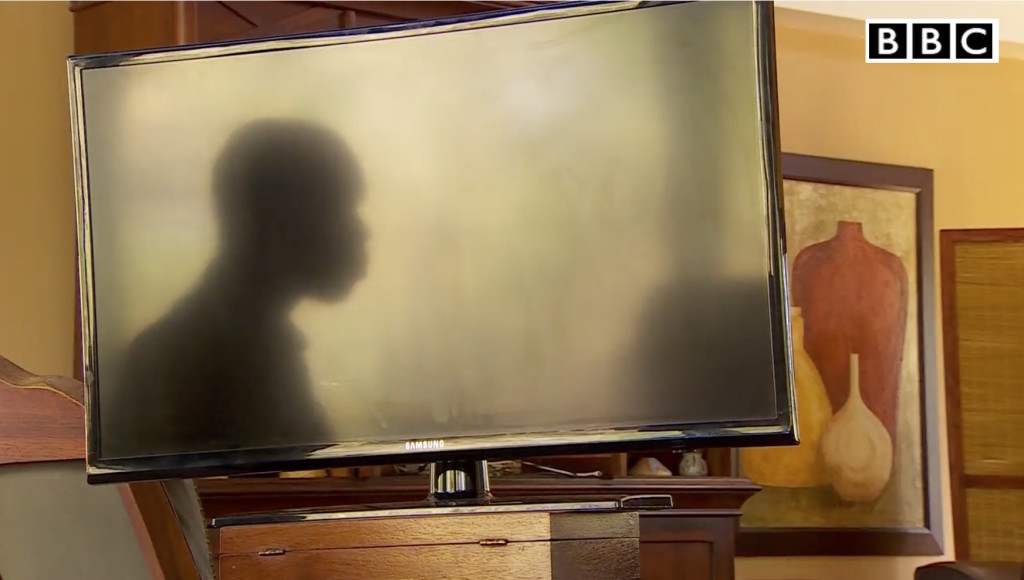 Watch the BBC Documentary featuring an exclusive interview with Whistleblower 'Fresh'
The whistleblower who I would go on to name "Fresh", was raised right by his single mother, and he never knew his uncle growing up. And whilst he desperately needed to earn a wage, at first he thought it was a real job. Soon he was palming cash into the hands of magistrates in the toilets at Mtubatuba and Ingwavuma court, or they would come to Ngwenya's house, and get wasted on blood money and bottles of Hennessey.
Fresh was able to reconcile the rhino poaching cases in his mind, "They're just like cows," Ngwenya would tell him. But then it escalated into money laundering, and a pyramid scheme in Jozini which saw more than 100 people lose their wages and life savings.
And then a boy in Pongola was raped, the rapist tried to pay his way to freedom, and that is when Fresh drew the line and handed himself in to me, and in turn the police.
The first few months was testing. He didn't trust us and we didn't trust him. We polygraphed him, which he passed, and he wrote a sworn police affidavit. And then we handed everything over to the police IO on the Nzimande investigation.
Eric Nzimande, the now suspended court president of KwaZulu Natal, had seemingly been appointing magistrates in exchange for bribes to feed his gambling habit, and suddenly the two investigations began to fit like a puzzle – a systematic web of corruption, across multiple levels.
For example, two of Gwala's previous attorneys, Z.W. Ngwenya and Miss Mpume Linda, had also been appointed acting magistrates by recommendation of Nzimande, even though they had neither the integrity nor the experience. They were representing clients when they should have only been serving in their post as an acting magistrate. They followed the money, even if it meant double dipping, again and again.
So where does this leave the victims? Some might say the rhinos are just an animal, but are they just an animal? The rhinoceros is an iconic species, sacred to Zulu, and countless families in Zululand's rural communities are reliant on the rhino's survival for their own survival. They work in the wildlife tourism sector, and if we lose the rhino, the elephants are next, tourism will tumble, and poverty will rise.
But what about the human victims? This is what we are focused on right now. More people must come forward if the sanctity of the courtroom is ever to return.
If any victims or whistleblowers would like to come forward, they can do so by emailing savingthewildrewardfund@protonmail.com – Saving the Wild has never burned a source.
We will fight for justice for Zululand. #BloodRhinoBlacklist